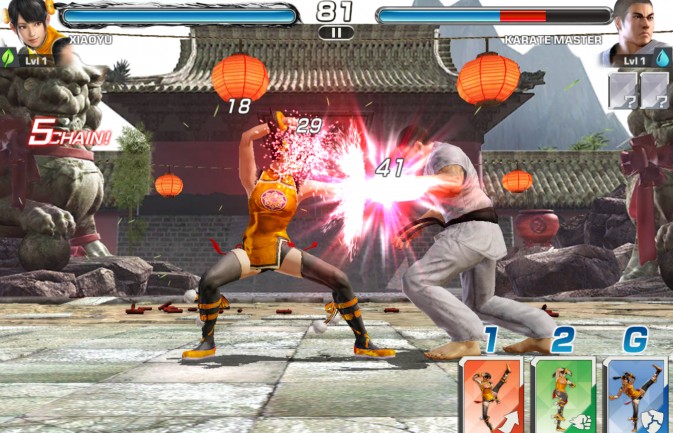 Now that most new Chromebooks run Android apps via the Google Play store, the gaming options for Chrome OS laptops aren't paltry and laughable, and include some gems. There's only one catch: not all Android games run well (or at all) on Chrome OS, as they were originally built for phones and tablets and not laptops. And with each passing month, Android's best new games — which I will add here — become Chrome OS's gains.
So while Fallout Shelter runs without a stutter and Marvel's Spider-Man Unlimited is a fun infinite runners, others (including Madden NFL Football, NBA 2K17 and Middle Earth Shadow of War) just fail to run smoothly even launch properly. This is why we downloaded a ton of Android games to test them out on the 12.3-inch Google Pixelbook so you know which games to trust on a Chromebook. But if you want a system with just as much speed, and a bigger display, check out our review of the 15-inch Lenovo Yoga Chromebook C630 (4K), which packs the sharpest screen on a Chrome OS laptop to date.
The big news of the moment is that Google Stadia — a new game-streaming service — looks to give Chromebooks (as well as a ton of other machines) a new way to game when it launches later this year. Stadia was first tested in Google's Project Stream, which allows you to play demanding games with the two other major requirements being one of Google's controllers (at a price to be named later) and a fast internet connection.
Also, a note for Fortnite enthusiasts: Android app emulation won't be enough, because that game is installed outside of the Google Play store, and Epic Games doesn't list Chromebooks under its supported devices list. In good news, though, PUBG Mobile now runs on Intel/x86 Chromebooks, and we look forward to testing it on the Pixelbook soon.
1. Alto's Odyssey (Free)
The sequel to Alto's Adventure is even more beautiful than the award-winning mobile game that preceded it. Expanding on the tap-to-jump gameplay with a new hold-to-wall-grind move, Alto's Odyssey is more of the same, and that's not an insult. Also, Odyssey is just as calming as ncreasingly luscious locales, with vibrant and calming visuals. You'll need a touchscreen Chromebook, as there's keyboard support, but since there are no on-screen controls to tap — you just tap anywhere you want — it's comfortable to play even on larger screens.
2. Holedown
One half Tetris, one half Peggle and entirely addictive, Holedown is now available on Chromebooks, and it works well. Yes, now you can drill down into orbiting planets during breaks from your lengthy Google Docs. In this game, you're tasked with breaking rows of slowly rising bricks, by firing a series of white balls at them. Numbers on said bricks indicate how many hits you need to land to shatter them, and power-ups can give you more shots. Doesn't support keyboard input, so a touchscreen is a must.
3. Bullet Hell Monday (Free)
This vertical-scrolling shooter takes everything we loved from the games of yore, and places them on Android (and now Chrome OS) devices. Oh, and you won't *need* to use a touch screen, as clicks from your cursor can replicate taps. So we've only got one question, why is it called Bullet Hell Monday? Yes, Mondays are hell and this is a bullet hell title (where you're dodging an insane amount of fire), but the connection isn't exactly obvious in the game. 
4. Asphalt 9: Legends (Free)
The latest version of the Asphalt racing series runs pretty well on Chrome OS, though you'll see small stutters here and there. Overall, it's very much playable, and I'd recommend playing it with the touch controls and rotating the screen. While there are keyboard controls, its touch-based gestures, including swiping, make this game best for use with touchscreen Chromebooks.
5. Tekken
One of the greatest fighting games of all time has landed on Android and Chromebooks, and it looks great on a high-res PixelBook screen. This edition comes with more than 20 characters, with unlockable moves, online competition and a story mode.
6. Pokemon Quest
Arguably the most adorable Pokemon game yet, Quest sends you to Tumblecube Island. There, you'll meet Pokemon that look straight out of Minecraft, with brick-based versions of your favorites, including Pikachu (one of your starter options). Requires a touchscreen.
7. Threes (Free)
One of the most addictive puzzle games of the decade has landed on the Chromebook, with Threes, where you move tiles together in a grid to add them together. You start with 1's and 2's, and then add matching tiles together (3's with 3's, 6's with 6's and so on and so forth). Not to be confused with the bland knockoff 2048, Threes features a catchy instrumental soundtrack, and its tiles come to life as cute, growly little rectangles. Only supports touch-screen for tap controls.
8. Amazing Katamari (Free)
The cult classic Katamari Damacy ball-rolling game is one of the weirdest concepts in video game history, and its fun has now arrived on Android and Chrome OS. Instead of collecting items on your giant ball in an aimless manner, this mobile version is an infinite-runner where your ever-growing sphere gets larger and larger and becomes difficult to fit between dangerous obstacles. One note, though: you'll want to use its touch screen controls, and not tilt option, as the latter isn't sensitive enough for survival.
9. Injustice 2 (Free)
While it's not a straight port of the console version of Injustice 2, the Android version of the DC fighter game playes quite well via Chrome emulation. Not only do the characters move smoothly, but you see them in tons of detail. Since there's no keyboard support, and you need to tap the screen quickly, this one may be best on Chromebooks with smaller screens.
10. Animal Crossing: Pocket Camp (Free)
Animal Crossing: Pocket Camp puts you in the role of a gal or guy who's walking around the world, just looking to make friends and have them come over to hang out. Unfortunately, his world is filled with a bunch of lazy animals with increasingly high demands. Still, there's a certain calm zen feeling to be gained by clicking around this adorable cartoonish environment. Unfortunately, Pocket Camp is touchscreen-only, as it doesn't support the keyboard, which it could, since you're just moving your character around on a map.